QuickBooks is a widely used accounting software that has simplified the bookkeeping process for businesses of all sizes.
However, just like any other piece of software, QuickBooks can occasionally make mistakes that interfere with how smoothly your financial transactions go. The QuickBooks Unexpected Error 5 is one of these errors that consumers run across, and it can happen for a number of different reasons.
In this article, we will discuss some simple ways to fix QuickBook's unexpected error 5 and ensure that your QuickBooks runs without any glitches. Whether you are a small business owner or a professional accountant, these solutions will help you resolve the issue quickly and efficiently
What does the unexpected error 5 in QuickBooks look like?
You will receive one of the following error messages when opening or running QuickBooks Desktop Point of Sale, installing hardware, or during other operations:
Status code 5
System Error. Code: 5 Access Denied
An Unexpected Error Occurs "Intuit QuickBooks Enterprise Solutions: Contractor 16.0": V26.0D R3 (M=1066, L=335, C=249, V=0 (0))
Quickbooks got unexpected error 5 in call to netsharegetinfo
Encountered Unexpected Error 5 in a call to NetShareGetInfo for path\\server\file.QB
What are the causes of QuickBooks' unexpected error number 5?
Before moving on to "how to fix QuickBooks unexpected error 5", you should be aware of a couple of the following reasons that cause the error:
Network connection issues disrupt communication between the business file and the workstation.
Quickbooks Unexpected error 5 in QuickBooks can also be caused by damaged or corrupt QuickBooks company files.
Issues with Windows user permissions or file access rights.
QuickBooks error 5 and many other application faults could be due to Incomplete or improper QuickBooks updates.
Damaged or corrupt Windows Registry.
Conflicts with other software applications installed on your system
How do I fix Quickbooks Unexpected Error 5?
There are several solutions you can try to fix QuickBooks Unexpected Error 5. Here are some of the simple ways:
Run Administrator – Right-click the QuickBooks icon and select "Run as Administrator." This will grant QuickBooks the rights it needs to complete tasks.
Update QuickBooks to the latest version – Check for any available updates for QuickBooks and install them. This will fix any bugs or errors in the software and ensure smooth performance.
Run File Doctor – The Unexpected Error 5 can be fixed with the QuickBooks File Doctor program, which is available online. To detect and fix any problems with your QuickBooks company file, download the tool and run it.
Disable Antivirus and Firewall – Sometimes, the antivirus or firewall software can interfere with QuickBooks' functioning. Temporarily disable them and check if the error is resolved.
Verify and Rebuild Data – Go to the File menu in QuickBooks and select "Utilities" and then "Verify Data" to check for any data issues. If any issues are found, run the "Rebuild Data" option to repair them.
Create a new Windows user account – Create a new Windows user account with administrator privileges and try opening QuickBooks in that account.
If none of these solutions work, you can contact QuickBooks support for further assistance.
What are the steps to fix Quickbooks unexpected error 5?
Below are the methods for resolving the issue in a few steps. Go through each of the 4 solutions to get a clear understanding of how to proceed:
Solution 1: Create a new QuickBooks company file.
Select "Users" from the Company menu in QuickBooks Desktop.
Choose the "Set up Users and Roles" option.
Select the person from the person List, then click Delete.
To confirm, click Yes.
To create a new user, all you need to do is –
Select New on the Users and Roles page.
Enter the new user's username here.
Enter your password and then click "Submit."
Set the user's roles now, then click OK.
Solution 2: Use File Doctor to restore corrupt network and corporate files
In a multi-user hosting setup, QB File Doctor fixes corrupted corporate files and networks and grants the user the appropriate folder permissions to view the company file.
You must first install QuickBooks Tool Hub to access QuickBooks File Doctor.
By selecting the QuickBooks Tool Hub option under the Help menu, users of QuickBooks Desktop 2020 or later editions can go straight to the Tool Hub download page.
Search online and visit the official Intuit website to download Tool Hub if you can't locate it under the Help page.
Run the "QuickBoosToolHub.exe" setup file to launch the installation when it has been downloaded.
Once it has been installed, use the shortcut icon that can be seen on your desktop to start it by following the on-screen instructions.
To start the file repair procedure in QuickBooks, go to the Company File Issues tab and choose QuickBooks File Doctor.
Look it up in the company file and choose it.
Select Check Your File, then press Continue.
The errors in the business file will now be automatically found and fixed by QuickBooks File Doctor, which will eventually assist you in fixing the problem.
Note: If the issue is fixed, make sure to enable Windows' UAC to guarantee that the security mechanisms are operating as intended.
Solution 3: Disable Windows' User Account Control
A Windows feature called User Account Control prevents unauthorized alterations to the Windows operating system. It becomes required to disable this to access the company file in QuickBooks if it is enabled on your machine since it may restrict your ability to access the business file.
On your Windows desktop, click the Start button in the bottom left-hand corner.
From the list of programs on the right-side panel, choose Control Panel.
Look for "user account" in the search box at the top.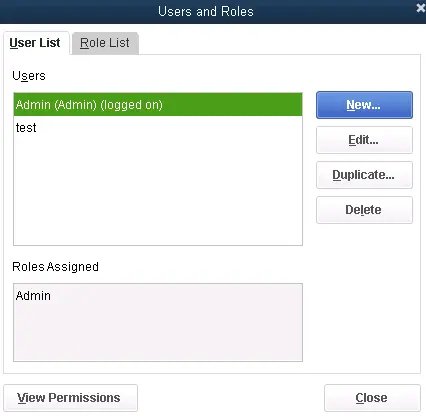 Next, click Change User Account Control Settings after selecting User Account.
Move the slider to Never Notify after selecting Yes.
To restart Windows, click OK.
If QuickBooks still gives you a "System Error," try running it again. The error notice "Code: 5 Access Denied," then carry out the subsequent troubleshooting procedure.
Solution 4:  Reinstall QuickBooks Desktop.
As a last resort, we must reinstall the QuickBooks Desktop program if none of the troubleshooting methods work.
Input appwiz.cpl by pressing Windows + R, then click OK.
To completely uninstall QuickBooks from Windows, double-click the program and adhere to the on-screen directions.
Visit the QuickBooks Desktop Download page by clicking the link.
After choosing the appropriate product and version, click "Search."
Click Download Now, then launch the setup file from your computer's downloads.
To install the application, adhere to the directions.
Note: Remember to activate UAC once you've fixed the error. For Financial Exchange to work with QuickBooks Desktop Point of Sale, it must be switched on.
This brings us to the end of the article, and we hope that the solutions provided above will be sufficient to resolve the QuickBooks unexpected error 5. But if you have any questions or require any kind of technical support, call their exclusive hotline.
The team of experts who handle QuickBooks error support will make sure to provide you with prompt technical assistance using cutting-edge methods and screen sharing that enhance the ability to pinpoint the error's primary cause and provide you with a quick fix in the shortest amount of time.
Frequently Asked Questions
What is QuickBooks Unexpected Error 5?
QuickBooks Unexpected Error 5 usually occurs when the specific QuickBooks Database service user is blocked from using or accessing the specific file location.
What are the causes of QuickBooks Unexpected Error 5?
This is caused when QuickBooks desktop installation goes wrong or when there are system shutdowns that are either forced or erroneous.
How can I troubleshoot QuickBooks Unexpected Error 5?
Check out the most recent version of QuickBooks Desktop Point of Sale. Windows User Account Control (UAC) should be disabled. Remember to activate UAC once you've fixed the error.
What steps can I take to prevent QuickBooks Unexpected Error 5 from occurring again?
Closing user account control, recreating the user file, granting access to file sharing, and using the QuickBooks File Doctor Tool can all be used to fix this.
Is there any way to recover lost data due to QuickBooks Unexpected Error 5?
Repair the file by running the QuickBooks File Doctor from the QuickBooks Tools Hub. If your file was repaired, the program will let you know.
Are there any known limitations when using QuickBooks with this error code?
Unexpected Error 5 appears when the QB Database Service User is unable to access the company file from its location. Here, access to the file is prohibited for the user.
What kind of support is available for users experiencing QuickBooks Unexpected Error 5?
The QuickBooks Tool Hub is available to fix such common errors. To employ the tool hub efficiently, you should first close QuickBooks and use it on Windows 10, or 64-bit.
Can I fix the issue myself or do I need professional help?
To fix this problem, follow these two steps: Install the QuickBooks Tool Hub as the first step. Utilize the tools in the QuickBooks Tool Hub in step two.
What data might be lost due to QuickBooks Unexpected Error 5?
Although data loss is rare due to unexpected error 5, the QuickBooks Database service user is stopped as a result of this issue.
Does reinstalling QuickBooks help resolve the issue?
Yes, downloading and installing QuickBooks File Doctor would undoubtedly assist in resolving the issue, so you can choose this as your initial course of action.